联系人:SKY_SHEN(沈先生)
手机:13301988108
电话:021-20228097
传真:86-021-51685756
邮箱:616787719@QQ.COM
地址:浦东金桥开发区金高路2388号金海商业广场813室
AREMCO Ceramabond™ 503 Alumina
发布日期: 2022-09-26
更新日期: 2023-06-01
| | |
| --- | --- |
| EINECS编号 | |
| 品牌 | AREMCO |
| 货号 | |
| 英文名称 | AREMCO Ceramabond™ 503 Alumina |
| 是否危险化学品 | |
| CAS编号 | |
| 别名 | AREMCO Ceramabond™ 503 Alumina |
| 保质期 | 个月 |
| 分子式 | |
| 耐水性 | |
| 是否进口 | |
Ceramabond™ 503 Alumina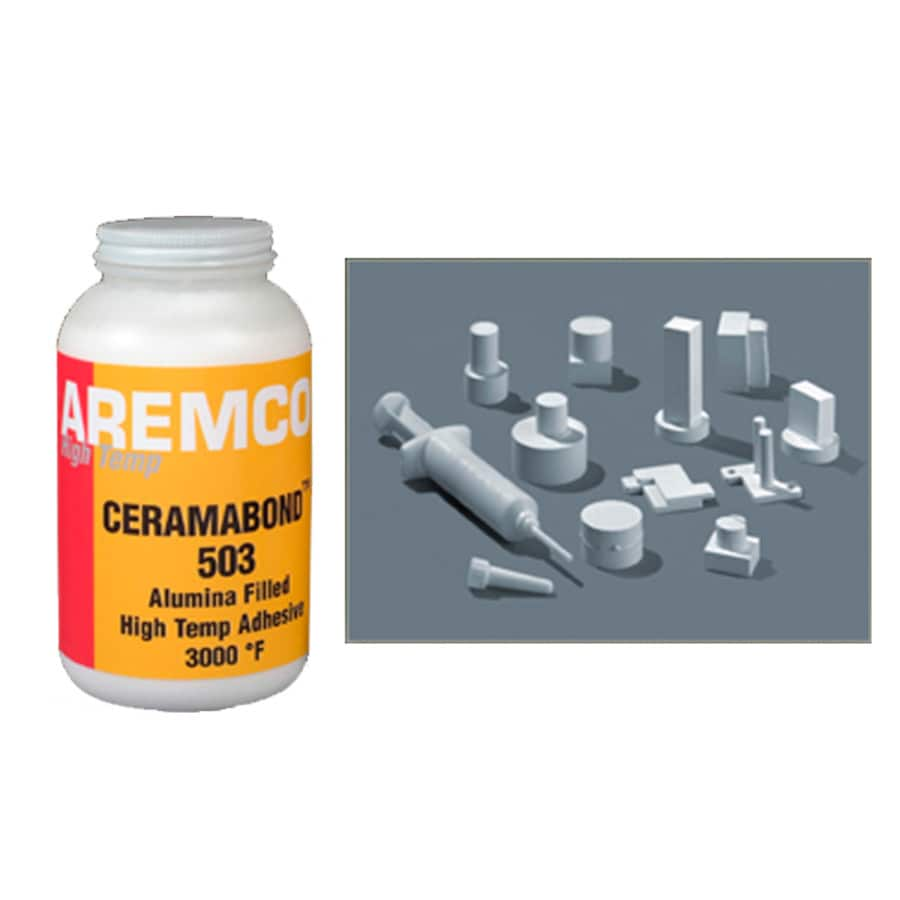 Ceramabond™ 503 is an inorganic, water-dispersed, aluminum oxide (alumina) filled adhesive that resists temperatures to 3200 °F (1760 °C) and is ideal for bonding alumina ceramics. It is applied easily by brush, spatula, or syringe and cures fully in 1-2 hours at 700 °F. Mechanical strength continues to improve with increases in temperature and tensile-shear strength of 900 psi can be achieved by curing further at 1000 °F.
Ceramabond™ 503 is an inert, chemically resistant material that will not outgas in ultra high vacuum (UHV).
It is also an exceptional electrical insulator providing a volume resistivity of 109 ohms-cm and dielectric strength of 250 volts/mil.
Typical applications for Ceramabond™ 503 include the assembly of dense ceramic components used in ultra high vacuum equipment, repairing of ceramic sager plates used in furnaces, potting thermocouples and gas sensors, and coating platinum/rhodium resistance wires to alumina heater cores.